Freedom Team Apex Marketing Group
"Where Building Is Helping You Win"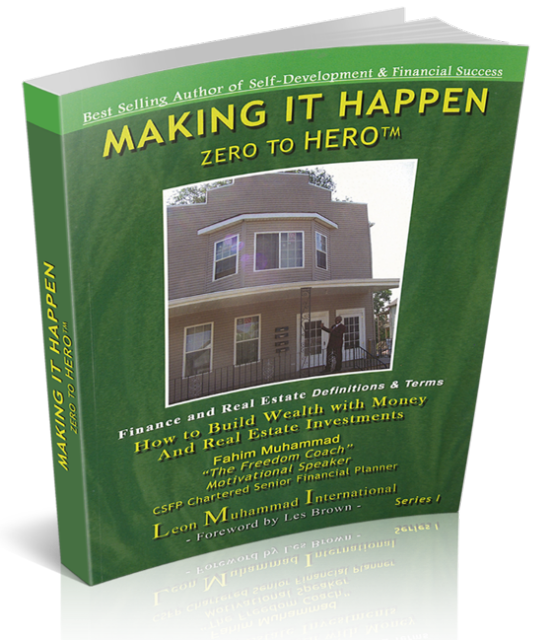 LEARN HOW TO MAKE $100,000 A YEAR!
LEARN HOW TO CREATE MULTIPLE SOURCES OF INCOME!
You're In Business For Yourself, But Not By Yourself
Top training skills that you will learn that will allow you to accelerate your income as a Freedom Team Trainer such as: How To Host A Call, How To Lead a 3 way Call, How To Master Setting KT's, The Art Of The B.A.M.F.A.M., Learn The Power of Pushing Towards Big Events, How To Do A 90 Day Blitz, How To Invite As A Professional, The Art Of The Game Plan Interview, How To Give Professional Feedback and So Much More.
Click Here for Freedom Team Manager's Resources
Best Selling Business and Financial Book Buy Now!!!
Real Estate Provider #515.000066/Fahim Muhammad Instructor #512.003026/Fahim Muhammad Managing Broker #471.020985
Freedom Financial Institute, IDOI Provider #500026517/NMLS Provider #1405073/Fahim Muhammad NMLS #1851084
All loans originated through Mortgage Loan Direct, NMLS #1192858
15255 South 94th Avenue, Suite 500 Orland Park, IL 60462
Mailing Address: 837 East 162nd Street, Suite7-8 South Holland, IL 60473
708-704-7309/708-566-1222
844-49-FREEDOM
info@freedomfinancialinstitute.orgCopyright© 2023 - Fahim Muhammad Freedom Financial Institute, Inc.